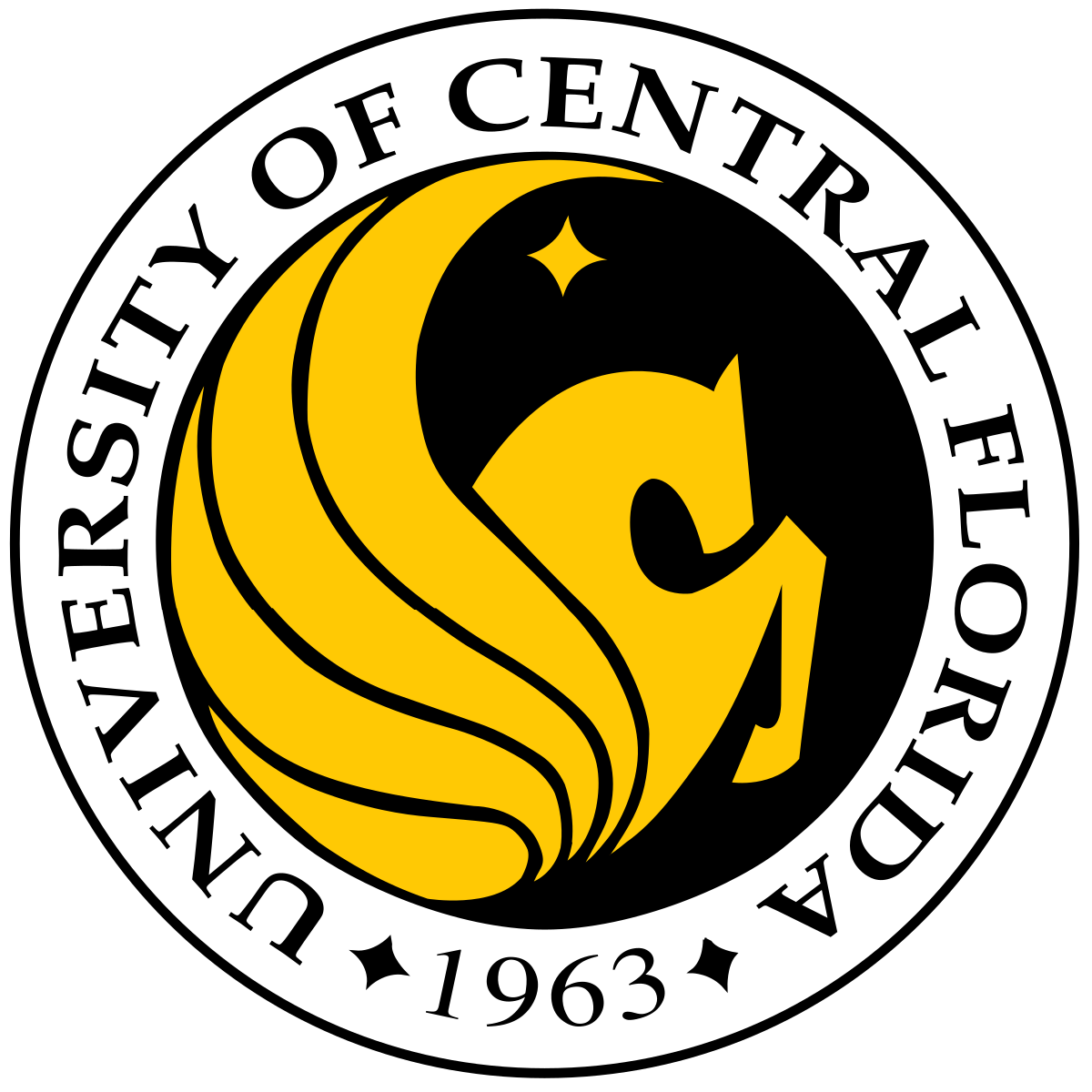 Comparing STEM vs. STEAM: Why the Arts Make a Difference
May 27, 2021
Technology is driving transformation and innovation in industries such as healthcare, retail and finance. Not only is it taking over repetitive tasks through automation, but it is becoming more human-like than ever. Gartner predicts 80 percent of project management tasks (e.g., data collection, tracking and reporting) will be the job of AI by 2030.
However, there remain certain soft skills a computer simply cannot replicate in the workplace: teamwork, cooperation, creativity and adaptation to change, to name a few. The National Bureau of Economic Research found that the prevalence of automation has created a growing demand for workers with social skills. Having a strong set of soft skills helps employees become more versatile and can open up more opportunities for growth in today's job market.
This demand for soft skills has led to the creation of new curricula to help prepare those aspiring to enter the fields of science, technology, engineering and math (STEM) to meet the evolving needs of today's workforce. The roles within STEM fields have changed and are calling for more well-rounded professionals with backgrounds and skills tied not only to technical studies but also to the arts.
"Proficiency in the arts will be particularly important to engineers and computer scientists in emerging industries, such as themed experiences, gaming, and simulation and training," explains Ali P. Gordon, Ph.D., an associate professor in mechanical and aerospace engineering at the University of Central Florida. "Programmers and engineers are increasingly teamed up with artists to co-develop software, products, renderings and more."
As a result, education professionals have developed the acronym STEAM (science, technology, engineering, art and math), leading many to assess STEM vs. STEAM, their merits, and their application in the professional sphere.
What Is STEM?
STEM-focused curricula aim to equip professionals with the skills and knowledge necessary to compete in a global economy across the disciplines of science, technology, engineering and math, as well as subspecialties such as statistics, biology, psychology, economics, agriculture and aeronautics. According to Pew Research Center, employment in STEM occupations has grown 79 percent since 1990, outpacing overall U.S. job growth.
Students have taken note of this favorable job trend. According to U.S. News & World Report, students are now twice as likely to study STEM subjects in comparison with their parents. Many parents are encouraging this choice of study: 52 percent of surveyed parents predict there will be an increasing number of STEM jobs within the next decade. The U.S. Bureau of Labor Statistics (BLS) corroborates this projection, anticipating growth in STEM occupations.
While STEM jobs contribute to advancing the economy through innovation, rapid technological changes continually create demand for new jobs within the STEM field, making some previously required skills and tasks obsolete, according to findings from the National Bureau of Economic Research. As such, STEM represents a dynamic set of fields, and it is important for students to gain subject-matter knowledge while also developing the flexibility and well-roundedness needed to adapt to changes as they occur.
What Is STEAM?
These changes, as well as the growing emphasis on soft skills across industries and roles, are creating the need for curricula that integrate STEM with the arts. According to The Conversation, creative skills and knowledge of the arts, such as design, writing and history, help STEM employees solve problems in more innovative ways.
By integrating the arts into STEM, STEAM-focused curricula incorporate the study of the humanities, language arts, dance, drama, music, visual arts, design, new media and more. Students who explore and master any of these subjects can make themselves more marketable in today's workforce, as 57 percent of senior leaders value soft skills more than hard skills, according to a 2018 LinkedIn report. Furthermore, a 2019 LinkedIn report notes that creativity, persuasion and collaboration are the top three skills companies seek in prospective employees.
What Is the Difference Between STEM and STEAM?
When looking at STEM vs. STEAM, the difference lies in the way they approach scientific concepts. STEM focuses explicitly on the hard scientific, technological, engineering or mathematical skills to drive progress or create a new concept. In STEAM curricula, per The Conversation, students leverage both hard and soft skills to solve problems.
For example, STEAM encourages collaboration to understand a STEM concept. By integrating concepts and practices of the arts, STEAM uses tools such as data visualization or fine art imagery to deepen one's understanding of science, math and technology. This kind of out-of-the-box thinking is what leads STEAM professionals to create new products using 3D printers or distill complicated data sets into easy-to-understand formats, such as infographics.
STEM Career Opportunities Are Growing
The STEM worker shortage is at a crisis level in the U.S., according to two out of five Americans surveyed by Emerson, a technology and engineering company. The same survey found the number of roles that require STEM expertise is growing at a rate that exceeds the current workforce capacity. A Deloitte study found that the skills gap within the manufacturing industry alone could leave an estimated 2.4 million jobs unfulfilled between 2018 and 2028.
Projections show employment for several professions within this field will continue to grow rapidly. For example, the BLS reports employment opportunities for information security analysts will grow 28 percent from 2016 to 2026, and other STEM occupations on the rise include mathematicians and statisticians, with a projected growth of 33 percent over that same period.
STEM Career Paths
STEM covers a broad range of occupations, many of which have high projected growth and earning potential. Pew Research Center reports that students trained in STEM fields typically experience higher earnings, whether or not they work in a STEM occupation. Pew states that the median earnings for STEM college-educated, full-time workers is $81,011, which is $20,183 more than other college majors.
There are a variety of careers available within the STEM industry that offer even higher earning potential. According to the BLS, the median salary of information security analysts is $98,350, as of 2018. These professionals help safeguard companies against cyberattacks, such as hacks and data breaches. As another example, the BLS reports the 2018 median annual wages for mathematicians and statisticians were $101,900 and $87,780, respectively.
Is Engineering a Growing STEM Industry?
Engineering is a STEM field that offers a variety of career paths, including civil, computer, electrical, environmental, industrial, materials and mechanical. Engineers design, test and create products and services used every day, such as roads and smartphones.
The BLS reports that a number of industries employ engineers, including manufacturing, engineering services, government, construction and computer-systems design. Manufacturing is the largest of these industries, which employed more than 578,000 engineers in 2016, according to the BLS. This employment included jobs in the production of computer and electronic products, transportation equipment, and machinery.
The BLS also projects 139,300 new jobs will be available for engineers from 2016 to 2026 across 18 engineering occupations. According to the BLS, about 23 percent of new engineering jobs will be for civil engineers — professionals who design, build, construct and maintain the infrastructure of roads, buildings, bridges and water-supply systems. The earning potential for civil engineers is high, with a median annual wage of $86,640 in 2018, according to the BLS.
What Type of Career Can You Have in STEAM?
The Washington Post found that 92 percent of high-level employees in leadership positions, such as chief executives and product engineers, have a bachelor's degree, and 47 percent hold a graduate degree. However, the types of degrees they hold may come as a surprise. Only 37 percent had degrees in engineering or computer technology, while the remaining 63 percent had degrees in a wide range of fields, including business, accounting, health care, and the arts and humanities.
"Interdisciplinary collaboration is the new normal," says Gordon. "Many of the world's top engineers and scientists have an appreciation for the arts or are artists themselves. Their interests and talents cannot be contained in a sole discipline."
STEAM careers are highly diverse and include professions such as architect, sound engineer, graphic designer, conservator, product designer, urban planner and archaeologist.
STEM vs. STEAM: Which Is the Better Career Path?
Despite the differences in STEM vs. STEAM, there is opportunity for growth across all occupations in the science, technology, engineering, art and math fields. It is important for students to choose a curriculum based on their individual skills, career goals and interests. If there is one lesson to take away from the emergence of STEAM, it is that aspiring STEM professionals should develop both hard and soft skill sets to make them stronger applicants and performers in the job market.
As projects become more complex and technology continues to transform the nature of jobs, training for soft skills is a top priority, according to LinkedIn. New curricula devoted to training skills, such as leadership, communication and collaboration, will help professionals of all types succeed in the age of AI and technology, as these are skills that machines cannot learn, automate or take over from humans.
Source: University of Central Florida