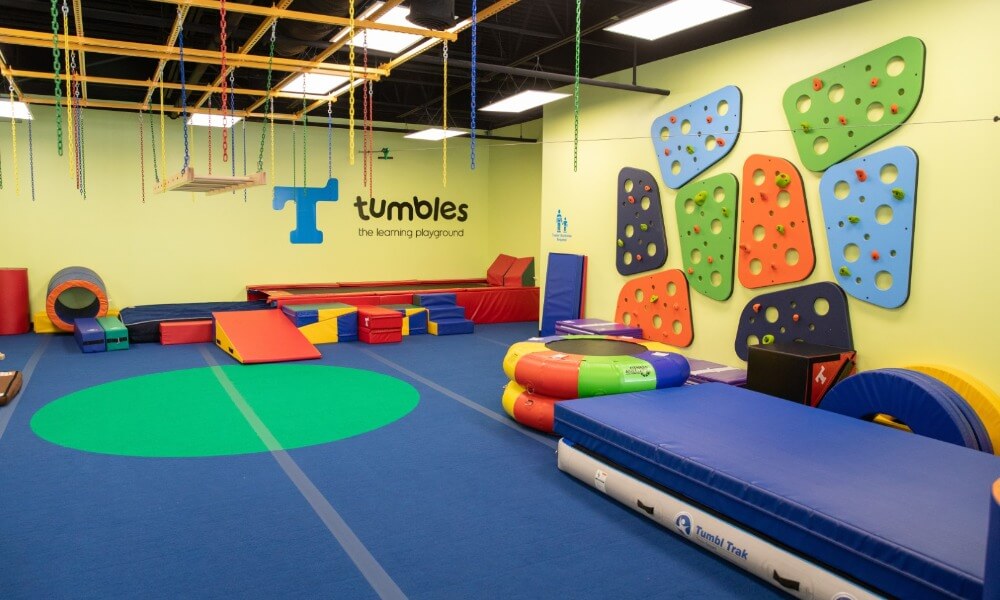 A complete SWOT analysis of franchising – Tumbles
August 08, 2021
With numerous investment options today, it's essential for entrepreneurs to conduct thorough research before proceeding into any venture. The first step in evaluating any type of business is to have a clear overview of its advantages and disadvantages. One of the best methods to provide that kind of insight is a SWOT analysis.
In this article, we are going to create a general SWOT analysis of franchising both in general and specifically for Tumbles. The general points can be applied to any franchise, and can therefore help when deciding on whether to invest in a franchise at all.
The specific points regarding Tumbles can also serve as an example, in case you are considering any other franchise. It would be prudent to do a similar analysis of their business model as well.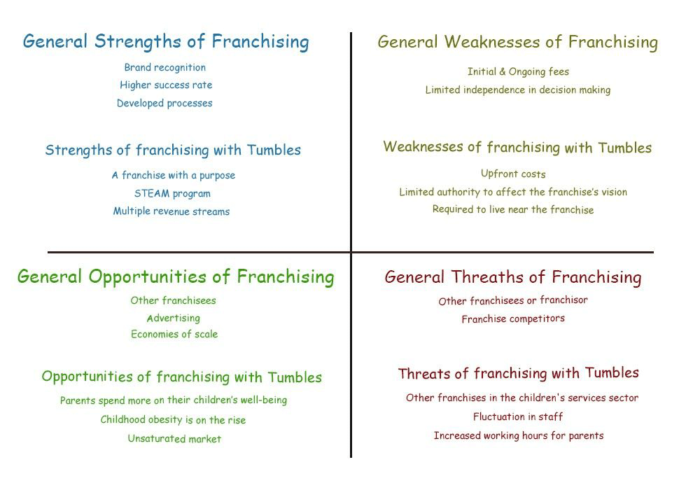 Strengths of franchising
Brand recognition
A recognized brand allows a franchisee to capitalize on the consumers' trust from the beginning.
When the consumers are already familiar with the brand, they trust that they can expect a certain standard of quality. For that reason alone, they will likely choose to retain the franchise's services, rather than those of a completely new untested competitor.
Higher success rate
Having an established brand and a proven business model, franchises have a lower failure rate than new independent businesses. Buying a franchise is, therefore, a safer option for entrepreneurs who are looking to invest money or diversify their income and revenue streams.
Developed processes
Well-functioning, time-tested processes are a crucial part of every successful franchise. Upon startup, the franchisor provides detailed instructions, guidance, and support on how to set up processes and operations that have proven to be cost-effective and efficient.
In this way, the franchisees don't lose time or money developing their own operations, and the chances of having a successful venture in a shorter period of time are considerably increased.
Strengths of franchising with Tumbles
A franchise with a purpose
Tumbles' mission is to shape the minds and bodies of the future and to fight the growing unhealthy lifestyle of children all over the world.
Entrepreneurs who are interested in purpose-driven business opportunities, like Tumbles, find a greater level of satisfaction with their investment, while making a lifelong difference in children's lives.
STEAM program
Tumbles distinguishes itself from other comparable children's fitness franchises by employing STEAM educational methodology in its activities, specifically through the use of bodily-kinesthetic learning for kids starting as young as 4 years old. This is a unique type of learning that applies traditional subjects, out-of-the-box thinking and methods, and full-body learning to solve real-world problems. Children begin to love studying through hands-on learning activities and creative design.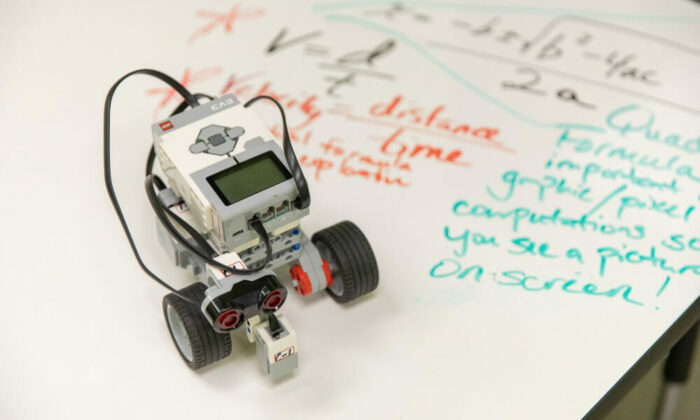 As the STEAM program's value becomes more recognized by the parents, and as society grows more informed, Tumbles will continue to position itself as a leader in the market.
Multiple revenue streams
Various programs and events allow Tumbles to target a broad audience. There are programs and events for children from 4 months to 12 years, with varying levels of time commitment, and prices. This enables Tumbles to diversify its income, have multiple revenue streams, and reach a very broad demographic. Customer lifetime value is also increased because children can participate in different programs as they grow.
Weaknesses of franchising
Initial & ongoing fees
Besides the frequently high startup costs, a franchisee is obligated to pay the franchisor for using their trademark and processes.
The initial fees can vary between $20,000 and $500,000, depending on the industry and the franchise.
Additionally, there are ongoing fees, in the form of royalty fees and marketing fees.
Royalty fees represent a certain percentage of gross sales and also vary depending on the franchise. Usually, they range from 4% up to 12%, and sometimes even higher than that.
Marketing fees are ordinarily based on monthly revenue, and in most cases don't exceed 3% of the revenue.
Together, these fees can be substantial but whether they are justified depends on how the franchisor is managing them. If the franchisor is handling the money intelligently, it's an investment that will ultimately benefit the franchisee as well.
Limited independence in decision making
A franchisee adopts the brand, values, and procedures from the franchisor. Any franchise owner is free to manage the franchise within the boundaries defined by the franchise agreement.
If a franchisee wants to substantially alter some of the processes or offer items and services that aren't offered through the franchisor, the franchisor would need to approve those changes. It is their responsibility to preserve the same quality and standards throughout all franchise units and to ensure that the customers everywhere have the same experience.
Weaknesses of franchising with Tumbles
Upfront costs to open a franchise
Just like any other franchise business, buying equipment, renting a location, building the interior of the location, and preparing everything required to run the franchise is expensive. In the franchise spectrum, Tumbles is considered a mid-range investment.
Still, the startup costs to open a Tumbles venue are relatively high. The estimated costs would range from $212,500 to $414,500 depending on the size of the space and local construction costs.
Limited authority to affect the franchise's vision
It is vital to Tumbles that all franchisees have the same goal as the franchisor. In this way, Tumbles maintains a certain quality standard which it delivers to all its customers globally.
If a franchisee, at some point, wants to deviate from that path, they may not be allowed to do that if the franchisor deems that it could be damaging to the overall image of the franchise.
As a prospective Tumbles' franchise owner, make sure that you agree with the franchise's mission, and that you want to support it.
Required to live near the franchise
To manage the franchise, in most cases, the owner is required to live near the location of the business.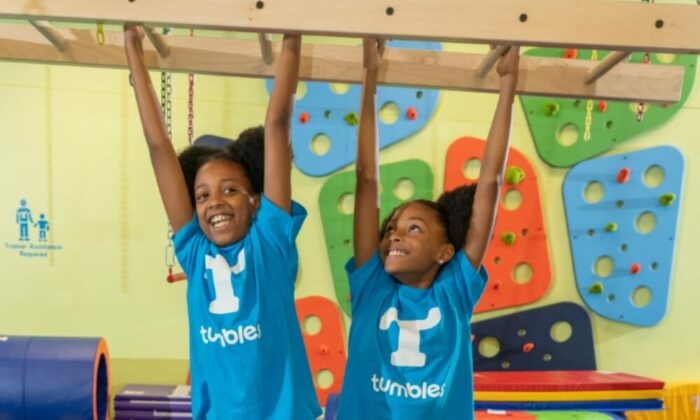 Even though there isn't much day-to-day work involved (many franchisee owners work on other projects simultaneously or have full-time jobs), Tumbles values that the franchise owner is invested in the franchise, in more ways than just financially.
Building relationships with the community, customers, and employees have proven to be a the central element of success.
Opportunities of franchising
Other franchisees
Franchisees benefit from each other in multiple ways. For one, the brand has a higher presence, and more customers are reached. Ultimately, the franchise has a higher market share.
The global advertising budget is also dependent on all franchisees. With each franchisee, the budget is increased, and the franchisor is able to run more aggressive campaigns.
Moreover, if other franchisees have excellent relationships with the public or their customers, the positive image extends to other franchisees as well.
Advertising
The franchisee benefits from the global advertising of the franchisor. As explained previously, all franchisees pay a percentage-based fee for marketing and advertising.
This allows the franchisor to amass the funds and use a much more aggressive marketing strategy. In this way, they further strengthen the brand, build customer trust, and increase the franchise's market share.
The franchisor also uses these funds to further develop the tools, platforms, and websites needed to optimize SEO/SEM campaigns, all resulting in more fruitful marketing efforts, both locally, for individual franchisees, or on a global scale.
For any non-franchise company with a similar business model, these marketing tactics would be very costly, and almost certainly unsustainable.
Economies of Scale
Franchisors usually have deals in place with vendors and suppliers that allow the new franchisees to buy goods for a considerably lower price than the standard.
These arrangements only exist because the suppliers and vendors can rely on the franchises to buy on a large scale. For any other independent businesses, which buy at a much smaller scale, it wouldn't be profitable to sell at such low prices.
Opportunities of franchising with Tumbles
Parents spend more on their children's well-being
Parents spend over $150 Billion per year on products and services for children. They increasingly invest in their children's health and professional development from a young age.
Tumbles's mission is to improve children's lifestyles and position them for a healthier and happier future. Many parents recognize this and sign their children up for different programs.
Childhood obesity is on the rise
An overall decrease in physical activity and an increase in unhealthy food consumption have led to more children becoming overweight and obese. The latest projections show that there will be an estimated 254 million obese children and adolescents worldwide by 2030.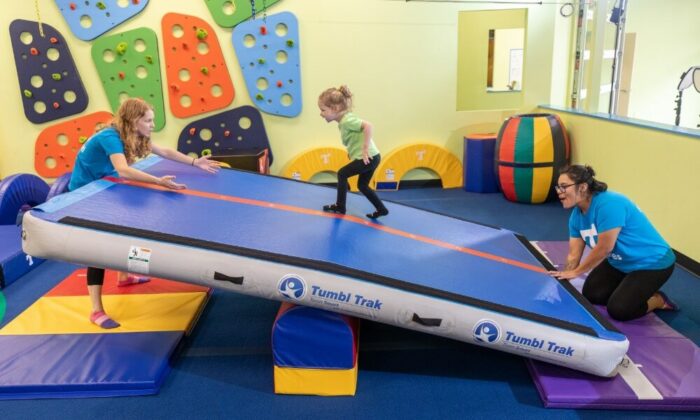 Tumbles recognizes this problem and provides a solution. Its mission, gyms, and programs are specialized to address these issues by combining science and modern equipment to achieve the most effective developmental results. All in a fun environment.
Unsaturated market
Even though there are other child service franchises, the market is currently unsaturated. There are opportunities for growth both in prime markets, as well as completely undeveloped markets.
The child service sector is yet expected to experience a boom in the coming decade.
Threats of franchising
Other franchisees or franchisor
While other franchisees or the franchisor can be a source of strength and a valuable opportunity, they can also be a threat.
The overall brand depends on every franchise entity. Should even a single franchisee or the franchisor taint the reputation of the brand in any way, it reflects poorly on the whole franchise system.
Franchise competitors
In every industry where a franchise business model can thrive, there are rivaling franchises that compete for the same target audience. The competitors are always a threat since they too are fighting to increase their market share and secure their franchise's position.
In order to retain its customers, a franchisee needs to continuously strive to provide a high-quality service and to have a unique selling proposition.
Threats of franchising with Tumbles
Other franchises in the children's services sector
Other franchises in the children's services sector are competing for the same target audience. Some of these competitors have more locations, a stronger brand, and a higher market share than Tumbles.
Tumbles opposes this by leveraging its unique STEAM curriculum and gym programs adapted to improve bodily-kinesthetic intelligence.
Parents who come to understand the value of these unique programs choose Tumbles over the competitors and become its life-long customers and advocates.
Fluctuation in staff
The success of any Tumbles franchise is highly dependent on its employees. To provide a high-quality service, and to be able to follow all safety measures, they need to be adequately trained.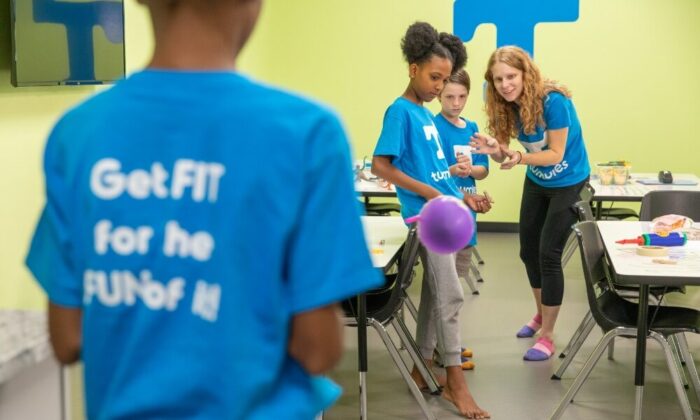 If there are frequent employee fluctuations, a franchisee would often need to retrain new employees, which is a costly and time-consuming process.
Increased working hours for parents
The franchise's service is for the children, but its customers are the parents. Should the parents' working hours be increased in the future, they would be unable to bring the children to the programs and the franchise would lose its customers.
In recent years, however, the tendency has been that many parents are able to work remotely, so this threat can likely become an opportunity in the future.
Final words
For every business, there are strengths, weaknesses, opportunities, and threats. Knowing what they are can help you make a qualified decision on whether to and when to invest.
If you are looking to invest in a franchise, our advice is to first choose the industry you are interested in, find prospective franchisors that grab your attention, and talk to their corporate teams and their franchisees. Use the information you gather to conduct a similar analysis to the one we have done here.
If, however, you're interested in investing in a franchise with a purpose, perhaps the best next step is to find out more about Tumbles. Read what other franchisees have to say, or simply contact Tumbles to find out everything that might be of interest to you.