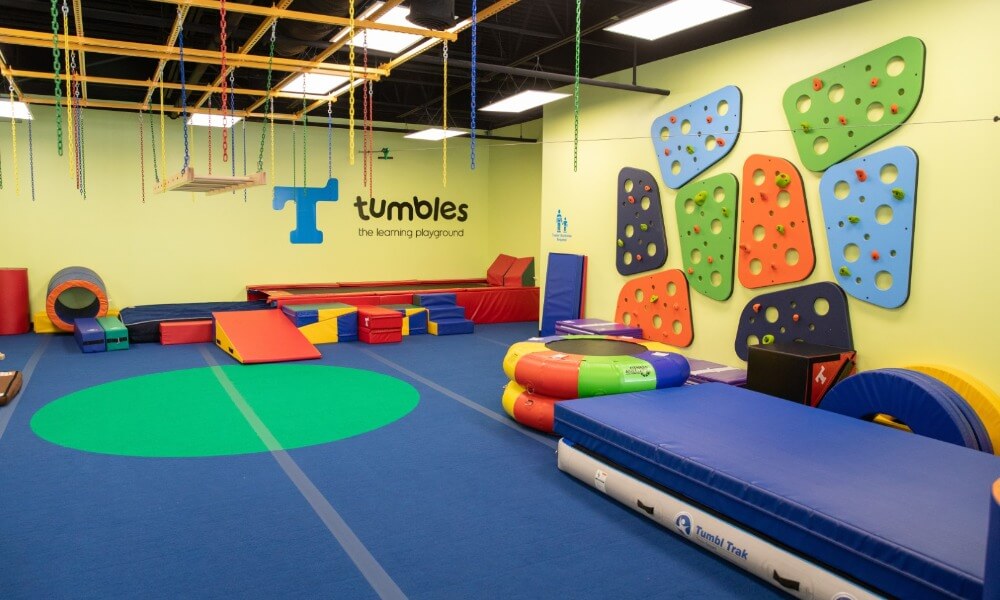 Why 2021 is the right time to buy a franchise
August 11, 2021
It's hard to believe that starting a business is a wise decision in a recession, especially like the one caused by the pandemic we've been through in 2020. In such times, it's natural for people to fall into a hibernation mode, and to be hesitant to push forward. Instincts tell us to wait for the storm to pass and for the market to be safer and more predictable.
"What if I fail when starting my business? I would lose my investment and I would need to find a job immediately after that. What if I can't find a job fast enough?"
Many are reasoning similarly – it's a survival mechanism. To believe otherwise is intimidating and pushes people out of their comfort zone.
But, there is one universal truth that's often overlooked.
It's never completely safe to start a new business.
One of the key differences between successful and unsuccessful entrepreneurs is that the first ones are ready to act when the other ones aren't. The first ones know that risk is one side of the coin, while the other is the reward. And the more others are reluctant, the greater the opportunity to those that dare.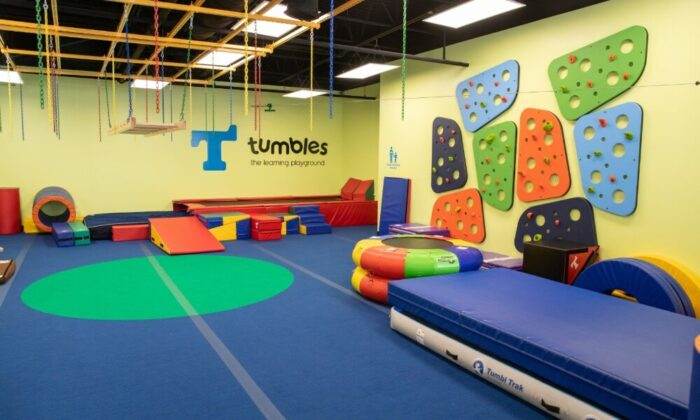 The key takeaways
A recession is not necessarily a threat – it can be an opportunity.
If your expertise lies in a currently prosperous field, try to find a gap in the market. Consider starting a new business to cater to that gap.
Buy a franchise that's either doing remarkably well at the moment or buy a franchise that's going to dominate the market once the recession is over.
Tumbles addresses an issue that's threatening to become one of the critical health issues of the future.
Contrary to most people's intuition, 2021 could be a perfect time to invest in either starting a new business or buying a franchise.
2020 was a challenging year. Because of the nature of their business model, some businesses were simply better suited for the pandemic. They expanded and their business flourished in the wake of the crisis.
On one side, starting a business in these industries that have proven to be pandemic-resistant is seemingly a wise choice. Even in 2021 the pandemic still isn't over, and the people are still reluctant to go back to old habits.
However, while it may seem logical to invest exclusively in the types of businesses that have survived, there is another aspect one should have in mind.
Unsaturated markets
The companies that based their services on physical contact have struggled. Those who were completely unprepared to face the challenges have failed. It doesn't necessarily mean that their business model was poor – just not adequate for the unexpected circumstances that had occurred. It means that they either couldn't pivot or that their management failed to act on time. In any case, the epilogue is that they have lost their businesses and the market has been wiped clean.
But, the market is not gone. In many cases, the same market and the same buyers are still there, just waiting for the crisis to pass.
The companies that have managed to survive have secured their foothold in the market and acquired a bigger market share. Those who have the best position when things start to shift back to normal again will harvest the highest profits.
One example of such markets is children's fitness gyms.
Why now is a good time to buy a children's fitness franchise?
Children's fitness franchises are one of the many industries that endured hardships in 2020. But, consumers are starting to go back to their normal routines. Below are some reasons why right now would be the right time to buy a franchise in this industry.
Health problems on the rise
Due to the growing sedentary lifestyles, children everywhere are facing greater health risks now than ever before. It's estimated that by 2030 there will be 254 million obese children and adolescents worldwide.
This problem has been rapidly gaining public attention and with that visibility, the industry experienced rapid growth before the pandemic hit.

Since the health issues aren't going to disappear on their own, it's estimated that the growth of the children's fitness industry is going to continue in the coming years.
Growing market
Parents spend over $150 billion per year on products and services for children. No matter their financial status, parents invest increasingly in their children's health and well-being. By all predictions, this number is going to increase substantially in the coming decade.
Recession-resistant business
Unless there is a pandemic like in 2020, where physical contact is limited, this industry is recession-resistant. People cut their expenses in many areas, but in almost all cases, not the ones relating to their children's health and learning.
Setup time
If you commit to running a children's fitness franchise, the setup time, which includes renting facilities, buying equipment, training the employees, etc, takes approximately one year.
Timing is one of the determinators of success for a business. Once the economy rebounds and consumers start to come back to their regular agendas, the companies that are there to cater to their needs will profit and position themselves on the market.
An opportunity to get a better deal on renting facilities
Lower-cost renting could potentially be a great benefit now. In economically challenging times, contracts with large spaces are often terminated. This means that these venues are a huge liability for their owners who are desperate to rent them.
This opens them up for negotiating considerably lower prices than would be possible in a booming economy.
What are the other reasons why you should consider buying a franchise or starting a new business?
Take control over your career
Another thing that has become clear in 2020 is that no jobs are secure, no matter how important a person is for the company.
This doesn't imply that if you start a company now, you will by default have a secure job. On the contrary, you would have more stress and more responsibility to keep your business running and your employees employed.
What it does mean, however, is that you would be in complete control over your career. Your job wouldn't be dependent on other people's ability or inability to run a business and manage people.
You would further be able to determine your working hours, and should you work longer and harder, you'd be able to harvest the reward of hard work.
Diversify your income
Diversifying your income stream will allow you to have the freedom to take calculated risks. When you have several income streams, you're not dependent on any single revenue stream. This will allow you to analyze what gives you the highest returns and to invest more resources there.
Moreover, it often happens that people don't have the courage to do something they are sure is the right move just because it would jeopardize their only income stream. If they had more revenue streams, they wouldn't be afraid to make a mistake, and they wouldn't miss out on golden opportunities that come their way.
Final thoughts
Consider 2021 an opportunity
What many consider a threat can be an opportunity for others. It could be a silent chance for you to start your business and gain a fair share of the market instantly. So, ask yourself where you can contribute the most, and begin making a plan of action to turn your daydreams into deeds.
Find out more about Tumbles – a children's fitness franchise
If you're interested to find out more about a children's fitness franchise, consider Tumbles. Tumbles is a franchise on a mission to help resolve the previously mentioned uprising health issues while instilling life-long positive attitudes towards active life in children.
Tumbles offer unique programs for children aged from 4 months to 12 years. These programs are based on bodily kinesthetics and children's developmental milestones, and at their core, they apply the STEAM methodology.
Find out what it takes to become a franchise owner and read about what other owners have to say. Feel free to contact Tumbles for any questions you might have.